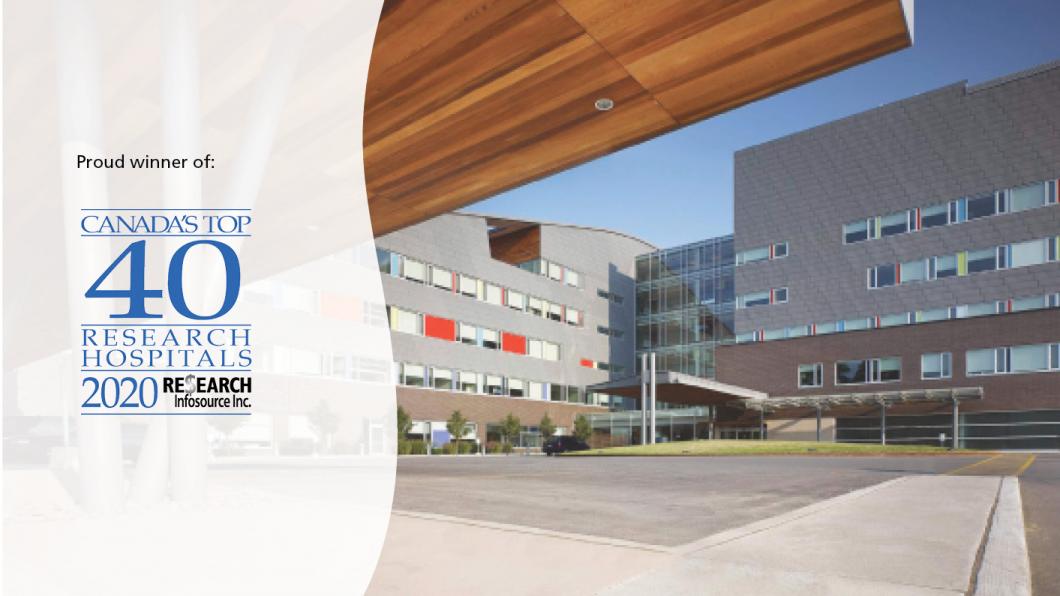 Holland Bloorview tops list for researcher intensity among top 40 research hospitals in Canada in the small hospital category
Hospital ranks among Canada's top 40 research hospitals for a ninth consecutive year
Holland Bloorview Kids Rehabilitation Hospital ranks first in researcher intensity for a second straight year among Canada's top 40 academic health science centres in the small hospital category.

Overall, Holland Bloorview rose three places from last year, placing 33rd out of the top 40 research hospitals, hospital networks and health authorities in Canada.
According to a ranking released by Research Infosource Inc. today, Canada's leading hospital in childhood disability research is ranked first in researcher intensity for small hospitals (spending less than $400 million).  In 2019, each researcher received, on average, $673,800, up from $627,000 the year before.  
Holland Bloorview also ranked second in hospital intensity in the small hospital category with 13.7 per cent research spending as a percentage of total hospital expenditures.
"This ranking affirms the excellence of our researchers and is a true testament to the critical role research plays in serving children and youth living with disabilities as well as their families, especially as the world is grappling with a global pandemic," says Tom Chau, vice president of research and director of the Bloorview Research Institute.
 "Every day, Holland Bloorview's researchers are among more than 20,000 researchers and research staff across Ontario's research hospitals working to provide better care, develop cures for disease, and deliver world class treatments," said Julia Hanigsberg, president and CEO of Holland Bloorview Kids Rehabilitation Hospital. "Holland Bloorview's results demonstrate the way our Grow Holland Bloorview Research expansion plan is on track with a vision of having the highest concentration of childhood disability research in the world by the plan's completion."
Canada's Top 40 Research Hospitals 2020 highlights Ontario hospitals' leadership role in defining the province as a competitive centre of health research and innovation, both at the national and global levels.
Research Infosource ranks institutions annually on numerous indicators including success in attracting financial support for research and research intensity by hospital and per researcher.
The full ranking can be found here.