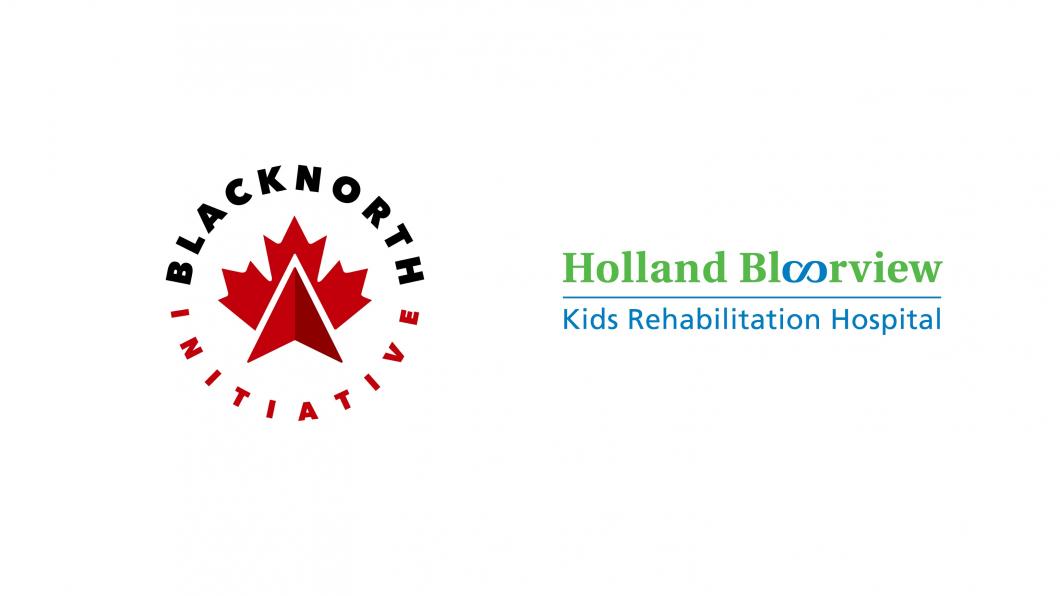 Holland Bloorview signs BlackNorth Initiative pledge to end anti-Black systemic racism
Hospital and foundation CEOs commit to specific actions and targets
Holland Bloorview Kids Rehabilitation Hospital and Holland Bloorview Kids Rehabilitation Hospital Foundation have committed to combatting anti-Black systemic racism. Julia Hanigsberg, president and CEO of the hospital and Sandra Hawken, president and CEO of the foundation, have signed the BlackNorth Initiative pledge—a call on CEOs nationwide to dismantle anti-Black systemic racism and create opportunities in their organizations for the Black, Indigenous and people of colour communities. The initiative was established by The Canadian Council of Business Leaders Against Anti-Black Systemic Racism.
"Anti-Black racism has been and remains a major barrier to success for Black people in healthcare. The BlackNorth Initiative strives to provide opportunities where they have been denied, and is fully in-line with Holland Bloorview's anti-racism action plan," says Hanigsberg. "Racism impacts the health and well-being of children, families and members of our team, so it is imperative that we tackle it head-on."
"We embrace the BlackNorth Initiative at Holland Bloorview, and I am proud to sign the pledge, promote equality and cultivate an environment where everyone can reach their full potential," Hawken says. "We are at our best when all experiences and perspectives are welcomed and valued."
The pledge contains seven goals, and within each are specific actions and targets. Among them are commitments to making workplaces trusting venues for complex discussions around anti-Black racism, to expanding unconscious bias and anti-racism education, to launching and sharing inclusion and diversity plans with boards of directors and to implementing conditions for success.
As acknowledged in the pledge, the commitments are only part of the answer. There is much work to be done, but by signing and enacting meaningful change in their organizations, signatories will help move Canada in the direction of true diversity and inclusion.
To date, over 250 CEOs have signed the pledge, from companies of all sizes in fields such as education, financial services, healthcare and manufacturing.
In June 2020, Holland Bloorview released a statement condemning anti-Black racism—and racism more generally—in the aftermath of racist violence and anti-Black and Indigenous racism activism across North America. In the same month, the hospital announced the creation of its Inclusion, Diversity, Equity and Accessibility (IDEA) task force, which helps upend systemic racism and foster a culture where all employees can succeed. Aman Sium, director, client and family integrated care and Meenu Sikand, executive lead, equity, diversity and inclusion, were appointed co-chairs by Hanigsberg.