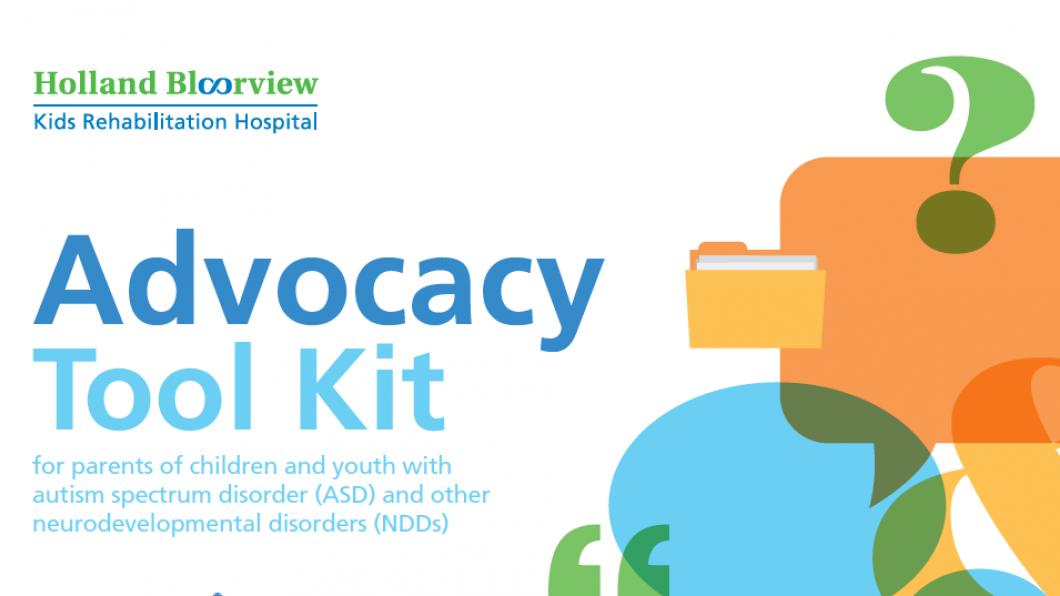 Holland Bloorview launches Advocacy Tool Kit for Canadian families of children with ASD and other neurodevelopmental disorders
Holland Bloorview Kids Rehabilitation Hospital (Holland Bloorview) is excited to launch the Advocacy Tool Kit for parents of children and youth with autism spectrum disorder (ASD) and other neurodevelopmental disorders (NDDs). The tool kit was developed by the autism research centre (ARC) at Holland Bloorview and parent advisors, and is funded by Autism Speaks Canada. It aims to provide Canadian parents with basic knowledge of advocacy and negotiation skills along with useful and practical tools.
"This tool kit is the culmination of hard work and input from many professionals and families. We are grateful for their time and insight and are very excited to launch this tool, which we hope will help many families across Canada," says Salina Eldon, research coordinator, ARC.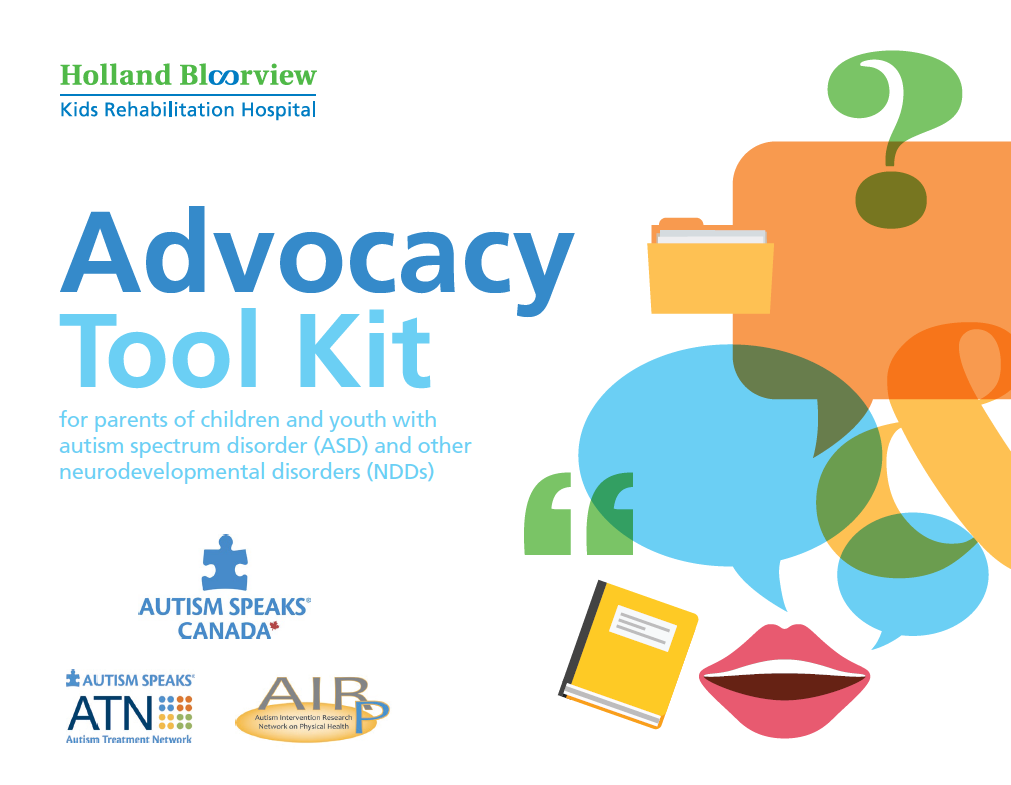 "As a parent of a child with ASD, I attended and facilitated many parent support meetings where, regardless of the topic at hand, parents would end up discussing their children's struggles at school. Although there are many different isolated supports for parents to access, I felt that we all needed one thing: A Canadian-based systematic tool, which would help us learn how to best work with schools and within the education system to successfully advocate for our children's needs and access supports and resources. I believe that the Advocacy Tool Kit is useful to all parents who wish to empower their children, regardless of their abilities, to overcome the challenges they face at school and all other aspects of life," says Oksana Romanov, parent advocate.
Although the Advocacy Tool Kit is geared primarily toward children, youth and families with ASD, it is also helpful for families of children with all types of neurodevelopmental disorders. The tool kit aims to demonstrate how to apply advocacy skills to different situations throughout early childhood and adolescence through useful tips, links to additional information, list of local resources by provinces across Canada, and many other interactive features. It includes sections on self-advocacy, advocacy within the family unit, advocacy in the community, school advocacy, and advocacy in health care.
"When we first received our daughter's diagnosis, we were fairly new to Canada and didn't know where to begin. As parents, you quickly realized the importance of advocating for your child when they have higher needs, and the amount of work that goes behind it. Becoming an effective advocate requires skills, information, and local resources to support your child, family and yourself. We hope this tool kit will help other families find their voice with confidence as they navigate through the support that is available for them," says Philippa Howell, parent advocate.