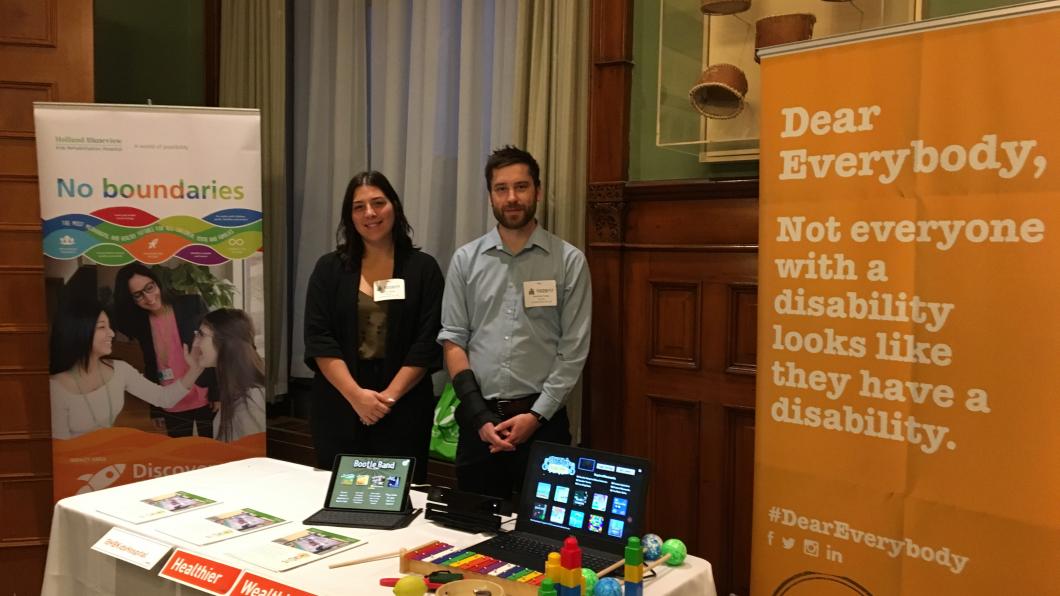 Holland Bloorview demonstrates Botley's Bootle Blast at CAHO's Queen's Park Showcase
On Wednesday, October 25, Holland Bloorview Kids Rehabilitation Hospital was one of the many Ontario research hospitals that took park in the Council of Academic Hospitals of Ontario (CAHO)'s Healthier, Wealthier, Smarter Health Research Showcase at Queen's Park. The showcase – now in its third year – demonstrates the breadth and depth of research happening across Ontario.
Ministers, members of parliament, government officials, and hospital senior management teams were among the esteemed guests that had the opportunity to celebrate the incredible innovations stemming out of Ontario. Everything from an EEG machine, to virtual reality therapy systems, to posters, to smartphone applications were on display to represent the latest technologies for guests to interact with, learn about, and ask questions.
Alexander Hodge, game developer at Holland Bloorview's research institute, showcased Botley's Bootle Blast, a mixed-reality therapy game aimed at helping kids and youth reach their physical and occupational therapy goals at home, including upper body movements, lower body movements, physical activity, and fine motor movements. Guests could try the game first-hand and most didn't pass on the opportunity to try and capture the mini-robots!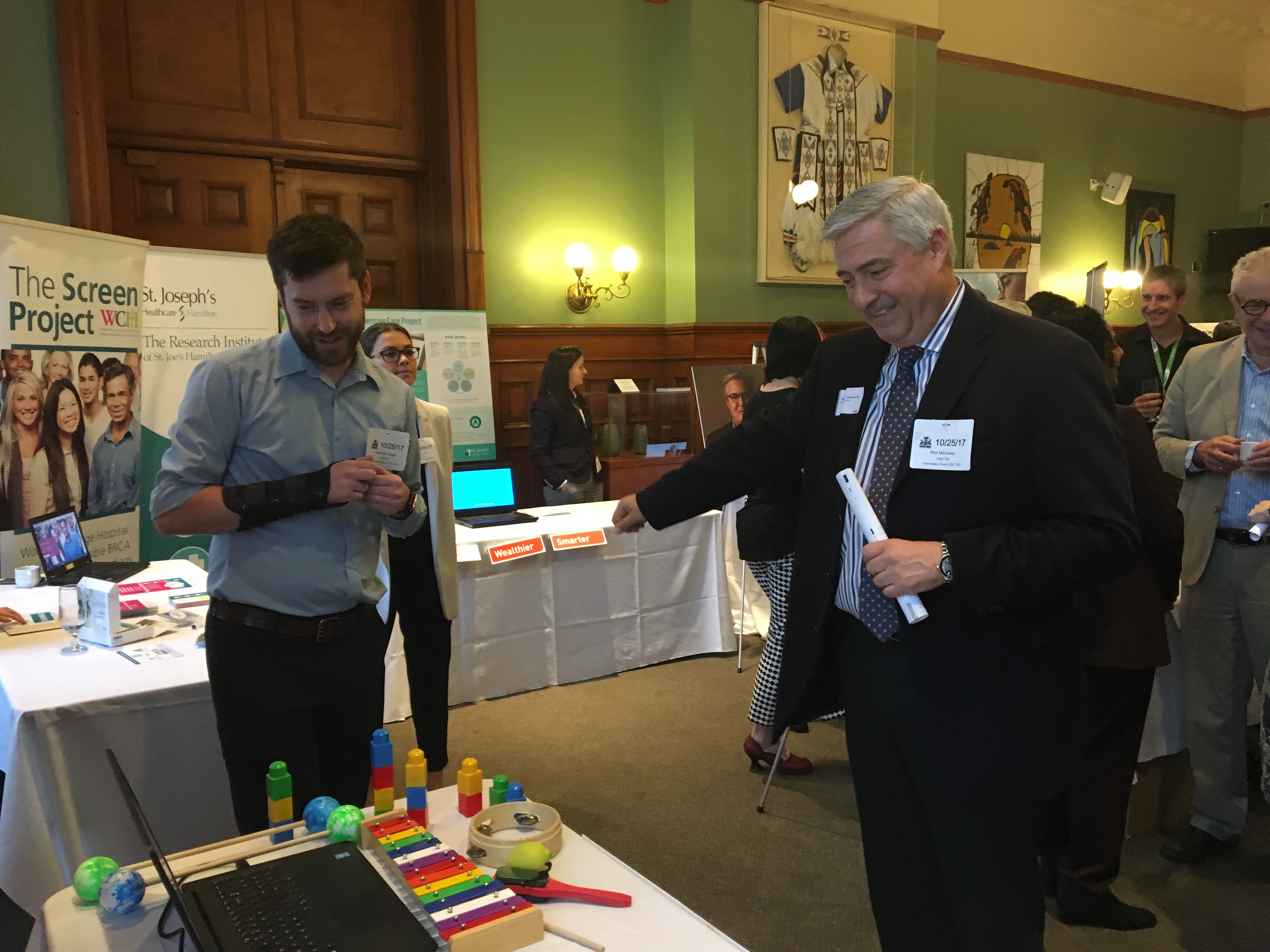 Rob MacIsaac, president and CEO, Hamilton Health Sciences, tries the Bootle Blast!
The Honourable Reza Moridi, Minister of Research, Innovation and Science provided remarks at the event, acknowledging the incredible advancements of research in health and the importance of health research in Ontario.
For more information about Botley's Bootle Blast and the work of PEARL (Possibility Engineering and Research Lab) lab, visit PEARL lab.