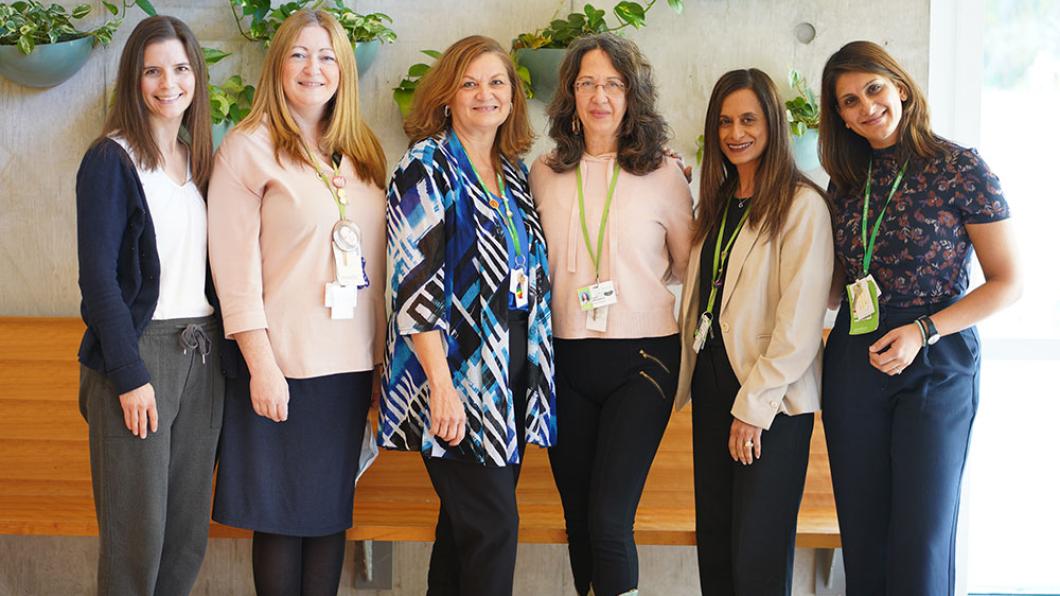 Holland Bloorview celebrates National Nurse Practitioners' Week
Holland Bloorview is observing the National Nurse Practitioners' Week from November 12-18.
This National Nurse Practitioners' Week, we honour the critical role nurse practitioners play in providing quality healthcare and enhancing the health and well-being of our clients and families.
Held annually in mid-November, the National Nurse Practitioners' Week recognizes and celebrates all the essential care that nurse practitioners (NPs) provide for 13.6 million clients across Ontario. The week also provides an opportunity to create awareness about the critical role of nurse practitioners and advocate for policies advancing their profession.
NPs can provide comprehensive health assessment, diagnose health conditions and illness, and treat acute and chronic illness holistically. NPs can also order tests, prescribe medications, provide specialist referrals, develop treatment plans and handle most care needs.
"We are excited to celebrate and honour our nurse practitioners for the tremendous work they do in caring for clients and their families", says Dilshad Kassam-Lallani, nurse practitioner, NP professional practice lead, at Holland Bloorview. "Nurse Practitioners' Week means a lot to us because, in addition to raising awareness about NPs, it is also an important time to reflect on our work, identify gaps in healthcare, and commit to goals and priorities to address imminent and future needs."
Currently, there are 11 nurse practitioners at Holland Bloorview. The hospital's team of NPs provide comprehensive, specialized care for children and youth with disabilities in a number of key areas and programs:
Brain Injury Rehab Team (BIRT)
Complex Continuing Care
Specialized Orthopaedic and Developmental Rehab
Complex Care Neuromotor (NP Led) & Rett Syndrome Clinic
LIFEspan Service (NP Led)
Get up and Go Persistent Pain Service
Psychopharmacology Clinic
Spina Bifida & Spinal Cord Injury Service
Day Program
Extensive Needs
In observing the National Nurse Practitioners' Week, Holland Bloorview invites families, staff and the community to "thank a nurse practitioner" for the amazing work they do.
Thank you NPs for all you do!
Some fun facts about nurse practitioners, provided by the Nurse Practitioners' Association of Ontario (NPAO):
There are 25 nurse practitioner-led clinics in Ontario serving 100,000 clients
NPs are part of 296 inter-professional primary care teams helping over 4 million clients
4,443 NPs (as of 2022) are serving 13.6 million Ontarians across health care systems
NPs have over eight years of academic and clinical preparation
NPs have been the fastest growing nursing category across Canada every year since 2015

To learn more about nurse practitioners, please visit the Nurse Practitioners' Association of Ontario website. The Registered Nurses' Association of Ontario (RNAO) page on nurse practitioners is also a great resource for learning about how vital they are for advancing the quality of health care.