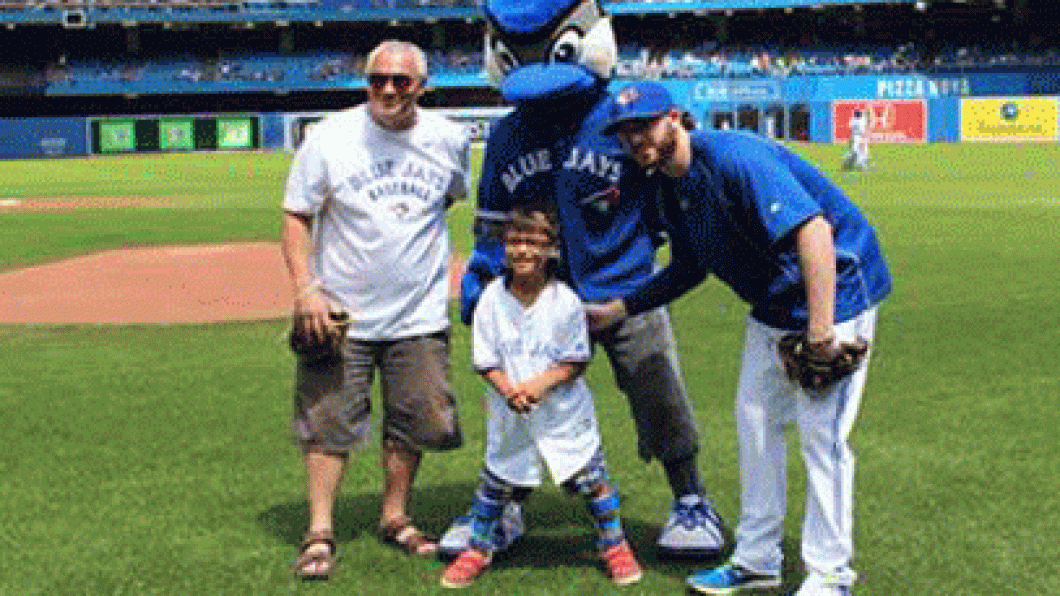 Help Angelo raise $5,000 to celebrate his first pitch!

Angelo is happiest when he is on a baseball diamond, hockey rink or soccer pitch. The seven-year-old lives and breathes all things sports and can often be found wearing a jersey from one of his favourite teams.
Angelo comes to Holland Bloorview Kids Rehabilitation Hospital for physiotherapy and occupational therapy, both of which help him stay active in sports. Angelo has spastic hemiplegic cerebral palsy which affects one side of his body more than the other. He also has mild hearing loss, vision loss and hydrocephalus - but nothing slows him down!
Angelo attended the Bloorview School Authority where he benefitted from the Integrated Education and Therapy program and has also participated in Holland Bloorview's Helping Hands camp, where he learned to strengthen his non-dominant hand by using it for many activities.
Angelo's dreams include playing in the big leagues for one of his favourite teams. On Saturday, August 1, 2015, the Rogers Centre was Angelo's very own field of dreams as he threw the first pitch for the Toronto Blue Jays game as an ambassador for Holland Bloorview.
Celebrate with Angelo and help him raise money to change the world for kids with disabilities. Contribute to his campaign here
Go Jays Go!