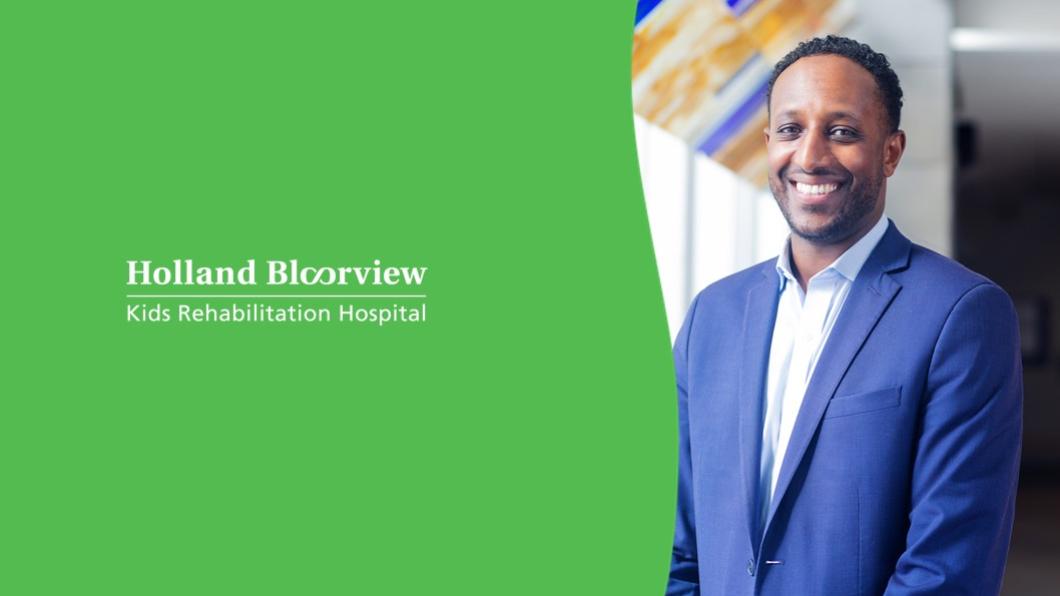 Aman Sium appointed vice president, experience, transformation and social accountability
Following a comprehensive search, we are pleased to announce the appointment of Aman Sium to the position of vice president, experience, transformation and social accountability.  Aman has served as vice president, experience and transformation, on an interim basis since July 2022. In February 2023, the position evolved to integrate executive ownership of social accountability, including Holland Bloorview's inclusion, diversity, equity, accessibility and anti-racism (IDEAA) portfolio.
Aman has distinguished himself as an outstanding leader, bringing a critical lens of health equity to the portfolio he oversees.  Under Aman's tenure, Holland Bloorview has advanced several critical initiatives that demonstrate our commitment to high-quality, safe care and our aspiration to lead and model social change. These include:
the launch of a new, independent, confidential process for reporting experiences of discrimination, racism and harassment;
acting as co-executive sponsor for Caring Safely, the hospital's long-term commitment to safety culture and becoming a high-reliability organization; and
bringing forth numerous educational activities to learn about and celebrate diversity and inclusion
In addition to social accountability, Aman will continue to have executive responsibility for collaborative practice; client and family integrated care; transitions and community partnerships; quality, safety and performance; and clinical bioethics.  Holland Bloorview's IDEAA office will continue to report to Aman.   
Aman joined Holland Bloorview as director, client and family integrated care in 2017.  His previous experience includes extensive leadership in family engagement with Health Quality Ontario (now integrated within Ontario Health) and a deep background in patient education through his work at University Health Network.  He is currently a PhD candidate in Sociology and Equity Studies in Education at the Ontario Institute for Studies in Education, University of Toronto.
Aman is known throughout the sector as a collaborative leader and a trusted colleague.  His leadership has been essential in supporting complex and ethically informed decisions, particularly during the pandemic and through Holland Bloorview's continuing journey of social justice, anti-racism and anti-ableism.  Holland Bloorview congratulates Aman and looks forward to benefiting from his leadership and the positive impact he will create in this role.