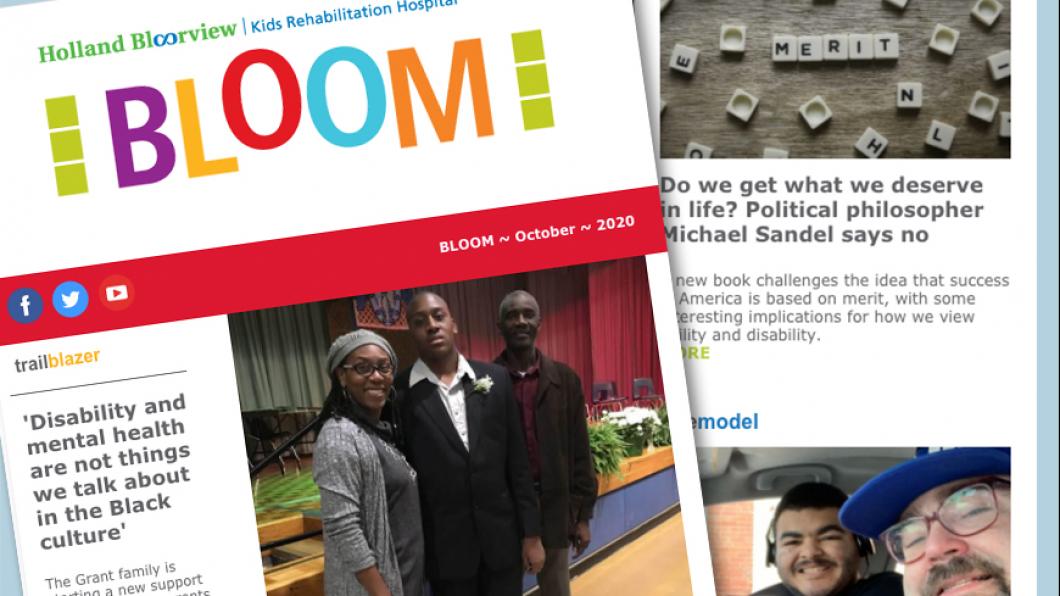 What's new with BLOOM
By Louise Kinross
Check out our latest BLOOM e-letter.
Here is some trivia about the content to perk you up.
 
Parents often fear how others will view their child with a disability. Which Holland Bloorview family is speaking out about what happens when a child's invisible disability and racism mix?
 
Which Holland Bloorview team has extensive experience using Acceptance and Commitment Therapy with both children and parents?
 
Which world-renowned medical journal has curated a collection of free articles about racism in medicine? (HINT: check out our shout-outs)

To receive the e-letter in your inbox, go to the BLOOM blog, scroll down to the blue banner and input your e-mail address.