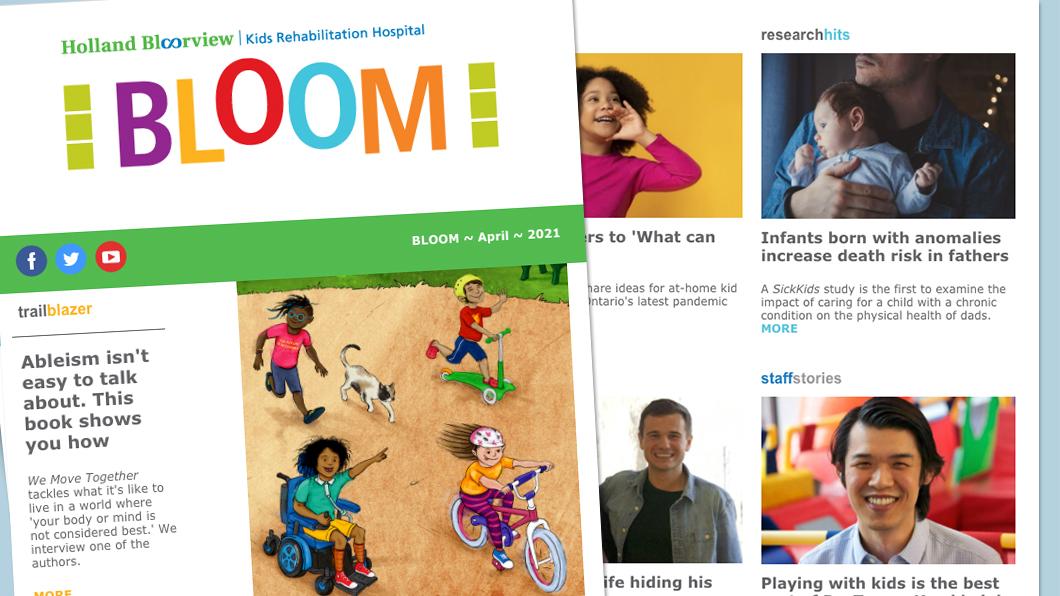 Our new BLOOM e-letter is here!
Check out the latest BLOOM e-letter! Including:
-Calling all dads. SickKids just published the first study to look at the impact of caring for a child born with a chronic condition on the physical health of fathers. What did it find? Look in research hits.
-Which author of a new kids' book on ableism said this? "I'm really interested in the way talking about disability seriously disrupts how we do things." See cover story.
-What Tony Award-winning disabled actress just wrote a middle-grade book about a 13-year-old theatre buff? See bookshelf.
-Does your child with a disability have siblings? This new interactive tool was made for them. Check shout-outs.
Would you like to receive our e-letter once a month in your inbox? Scroll to the blue banner below and enter your e-mail address.