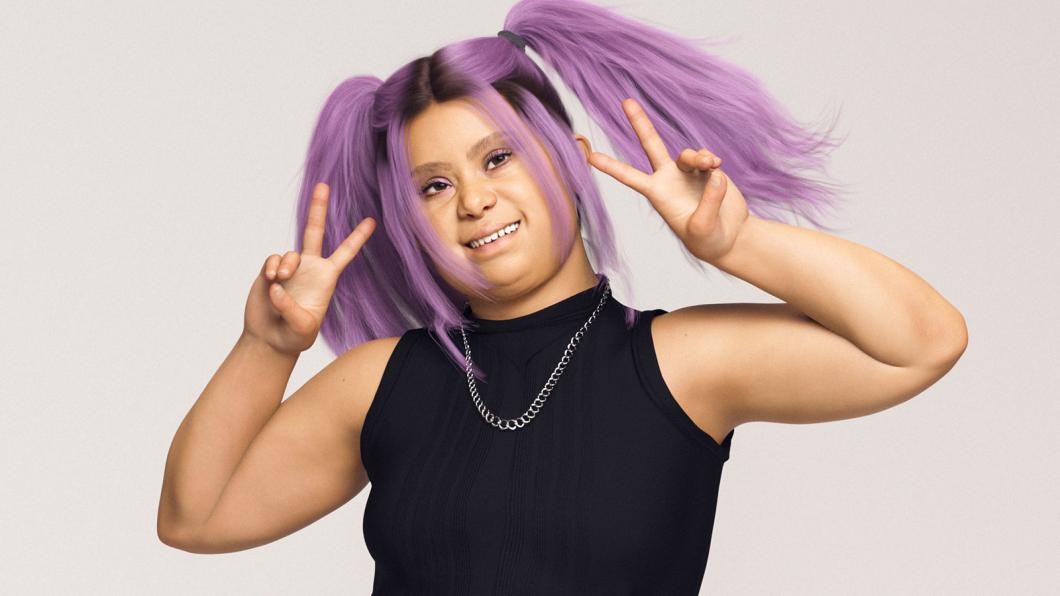 Meet Kami, 'a virtual girl with an extra chromosome'
By Louise Kinross
Kami is a young woman with purple hair and funky clothes who lives on Instagram @itskamisworld. "A virtual girl with an extra chromosome" is how she describes herself. "I'm not real," she explains in an About Me video. "But I'm made from hundreds of real women, with one common mission: To make the digital world a place where everyone truly belongs."
Check out this video to learn about how Kami was created by Down Syndrome International and Forsman & Bodenfors Singapore. The ad agency won the 2023 Genius 100 Inspiration Award yesterday for its global campaign. It was announced at the New York Festivals International Advertising Awards.
Virtual influencers are computer-generated 'people' with the features and personalities of humans. Top digital influencers have followers that range from hundreds of thousands to over a million. "When avatars are designed, often perceived flaws, you know facial difference, limb difference, disabilities overall, those sorts of things are often removed," says Julie Seal, Head of Accessibility Council at Meta in the Kami video.
Kami was co-created with 100 young women with Down syndrome from 16 different countries. With machine learning, their faces were combined to produce a single image. A character creator program enabled Kami's human features to be sculpted in 3D. Her appearance, voice and personality reflect her co-creators, and they decide what she wears, where she goes, and what she likes.
The name Kami is short for Kamilah, which means perfection in Arabic. 
"By intentionally giving Down syndrome to someone who is universally known as 'perfect' in the social sphere, Kami will be a powerful representation that Down syndrome is not a flaw, or a mistake, and that she does not need 'fixing'," explains a post introducing her on the Down Syndrome International website.
Kami invites communities and brands to take #TheKamiPledge and help her make the digital space more friendly and inclusive.
Like this story? Sign up for our monthly BLOOM e-letter. You'll get family stories and expert advice on raising children with disabilities; interviews with activists, clinicians and researchers; and disability news.