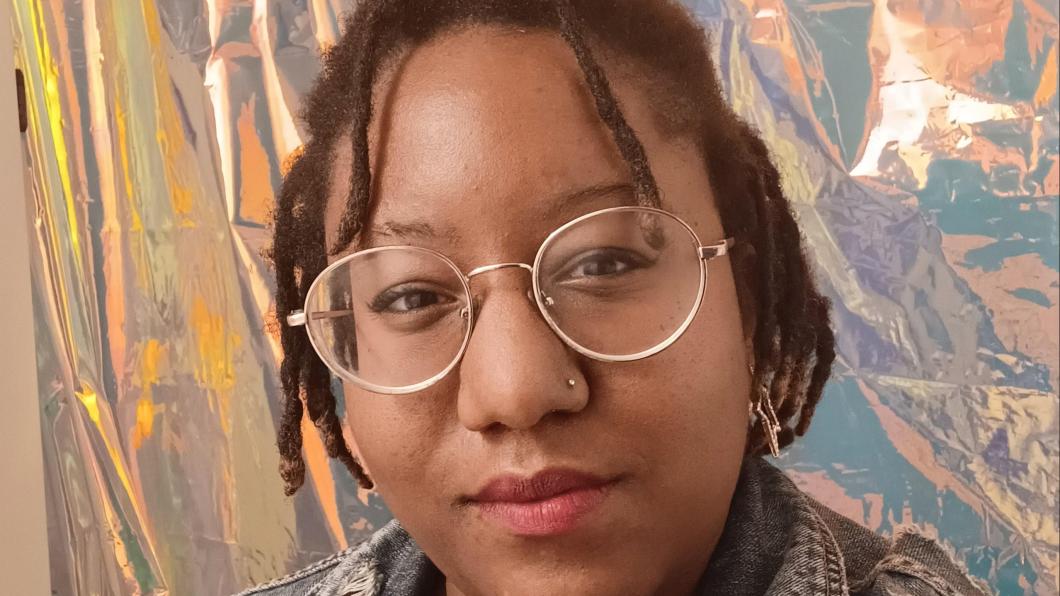 Disabled youth see themselves in new book about sexuality
By Louise Kinross
Becoming You is a new 35-page book about sexuality and disability produced at Holland Bloorview.
Makumbu Lumbu (photo above), who identifies as non-binary and queer, says they really could have used it growing up. "Navigating adolescence while having disabilities is difficult as it is," says the Humber College student, who is studying to be a developmental services worker. "On top of that, I was questioning my sexuality and I didn't have anything I could turn to, literature-wise, to help me find out who I was." Makumbu worked with the Holland Bloorview team that created Becoming You.
"We focused on different aspects of identity related to sexuality and disability because there was a gap in that information for the preteen age group," says Amy McPherson, a senior scientist at Holland Bloorview. She led the Becoming You team with Christine Provvidenza, knowledge translation lead on our evidence-to-care team. 
"We wanted to communicate that you don't have to look a certain way, or do things a certain way, to qualify as having a sexuality," Amy says. "Our message was that all bodies are good bodies. We portrayed different types of bodies in the graphics because we wanted people to see themselves."
People with disabilities, parents, researchers and clinicians contributed to the content.
"We talk about sexual identity, the differences between gender and sex, different sexual orientations, and gender expression," Amy says. "It's about who you are and your many identities. We include a section on pronouns, so you can ask people to use your pronouns and think about using other people's preferred pronouns. Our goal was to address the ableism behind the idea that only a certain body type can be considered desirable."
Makumbu says the greatest challenge was "nailing down all the great ideas we had." The book includes a glossary and encourages youth to seek out a trusted friend or adult with any questions.
Becoming You can be viewed online or downloaded and printed from Holland Bloorview's Disability and Sexuality Resource Hub. Scroll down here to find it.
Like this story? Sign up for our monthly BLOOM e-letter. You'll get family stories and expert advice on raising children with disabilities; interviews with activists, clinicians and researchers; and disability news.