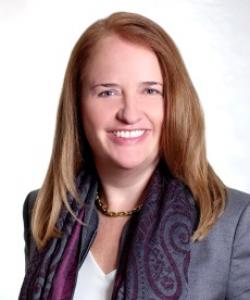 Catherine Roche
Head of Marketing and Strategy, BMO
As the Head of Marketing and Strategy, Catherine Roche oversees the bank's strategic positioning relative to emerging business opportunities, with a view to challenging business models and pointing the way to strengthened cost-efficiency and enriched customer relationships. As a key member of the bank's Executive Committee, Catherine is accountable for setting the overall strategic direction for the enterprise and operating groups. She is responsible for developing enterprise brand, customer acquisition and loyalty strategies to create the right external presence for BMO. Catherine develops, communicates and provides oversight on enterprise brand direction, positioning, promise, attributes and architecture, and ensures consistent global application. In addition, she is responsible for the bank's centres of expertise in digital marketing, customer growth and retention analytics and customer insights. In partnership with all lines of business, Catherine helps BMO move forward with clear actionable plans and pace. 
Prior to joining BMO, Catherine spent 20 years working with the Boston Consulting Group (BCG), most recently as Partner and Managing Director. She founded and led BCG's global Center for Consumer and Customer Insight – a functional area of expertise on customer experience and knowledge that crosses all sectors. Adding to this broad and impressive background, Catherine is a published expert in fields such as consumer analytics, data and customer experience.
Catherine sits on the boards of Futurpreneur Canada and Toronto Global. She holds a Bachelor of Commerce from Memorial University and an MBA from Harvard Business School, where she was a Baker Scholar and graduated with distinction.