Child Development Program: Michael Garron Hospital
We're moving!
Holland Bloorview Kids Rehabilitation Hospital's Autism Diagnosis Assessment Clinic at Michael Garron Hospital is moving to 150 Kilgour Road as of March 31, 2019. 150 Kilgour Road is Holland Bloorview's main hospital location.

Current client and families will receive a letter with more information about the move.

The clinic will continue to provide the same excellent care and service to clients and families at the new location, which also offers many free programs and services, including free drop-in childcare in the Ronald McDonald Playroom for clients and their siblings who are on-site for appointments, free on-site legal help for qualifying families, family support specialists families who can provide information about resources and more.

Where is Holland Bloorview's main site?
Holland Bloorview's main site is located at 150 Kilgour Road, Toronto. The nearest major intersection is Eglinton Avenue West and Bayview Avenue.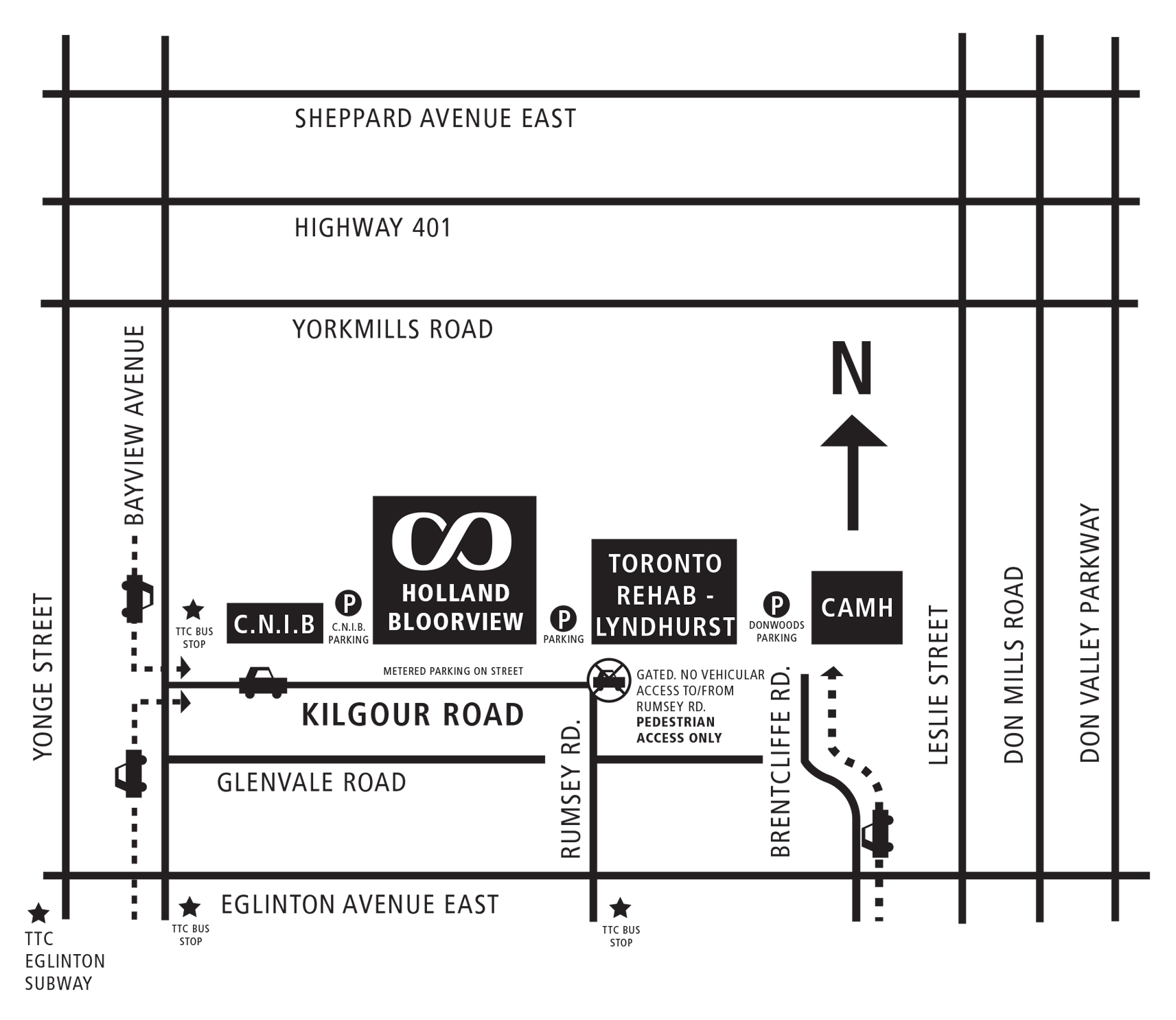 For directions on how to get to Holland Bloorview's main site visit: hollandbloorview.ca/directions.

Questions?
If you have any questions, please don't hesitate to talk to Martha Pilkington, Operations Manager.
---
The child development team assesses children who are suspected of having a developmental disorder such as autism and display complex and challenging behavior.
Interdisciplinary diagnostic services are provided depending on the child's need with an occupational therapist, a psychologist and speech language pathologist
Comprehensive service plans that are integrated with existing community services
Help for parents and service providers in understanding the child's developmental condition
---
Referral criteria
Children under five years of age.
Are suspected of having developmental delays, autism spectrum disorder or complex developmental concerns.
Require assessment by a developmental pediatrician or psychologist