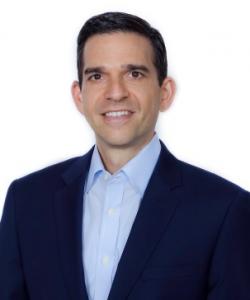 Michael Wasserman
Managing Director, H.I.G. BioHealth Partners
Michael Wasserman is a Managing Director at H.I.G. BioHealth Partners where he focuses on investment opportunities in the life sciences sector, including biopharmaceuticals and medical devices. Michael currently represents H.I.G. Capital on the boards of: Orbus Therapeutics, Clarify Medical, Leiter's Pharmacy and On Target Labs. He also led H.I.G.'s investment in VertiFlex, which was acquired by Boston Scientific, NeuWave Medical, which was acquired by Johnson & Johnson, and represented H.I.G. on the Board of Directors of HyperBranch Medical Technology, prior to its acquisition by Stryker.
Prior to joining H.I.G., Michael was with Innovations Foundation, where he focused on the creation, financing and development of high technology companies in the life sciences, information technology and engineering sectors. At Innovations Foundation, Michael was instrumental in building multiple high growth companies derived from academic or federally sponsored research programs. Michael has also held prominent operating roles in several entrepreneurial and venture-backed life sciences efforts. Michael was a Founder of CELLutions Biosystems (acquired by Cedarlane Laboratories), where he broadly managed business operations and was directly responsible for the successful negotiation of partnership, codevelopment and licensing agreements with industry leading pharmaceutical and
biotechnology organizations. Michael also has extensive clinical research experience. As Director of Research at Advanced Therapeutics, Michael was involved in a series of seminal clinical studies involving biological approaches to treat rheumatoid arthritis and other autoimmune and inflammatory disorders. Earlier in his career, Michael worked directly for, or as a consultant to, several early stage life sciences businesses, and in the corporate finance, pharmaceutical and clinical research industries.
Michael received his B.Sc. from McGill University and his Ph.D. in Pharmacology from the University of Toronto.