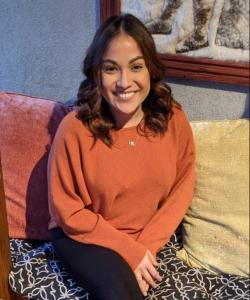 Dennisse Carrasco
Program Support Assistant, Family Support Fund and Accommodations
Dennisse is current client at Holland Bloorview for 29 years and also an employee. She is a program support assistant for Family Support Fund and Accommodations at the Family Resource Center. She also was a volunteer youth advisory for 2 and half years. Dennisse graduated from College in 2016 for Medical Administration. With my lived experience during the years having to transition to a wheelchair in 2017 and may other challenges, I look forward to being part of Alumni and transferring my experience and hoping to help others.
---
Join the HB Alumni Network
Join me in the HBAlumni Network. I'll be there to welcome you.