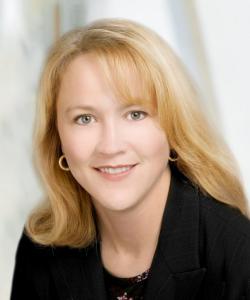 Alycia Calvert
Managing Partner of Markets and Accounts at EY Canada
Alycia is a member of EY Canada's Executive Committee. As Canadian Managing Partner of Markets and Accounts, she drives market initiatives that deliver innovative, proactive and insightful solutions to solve our clients' complex business issues in an integrated and collaborative way.
With EY for more than 25 years, Alycia is a visionary, with deep expertise and perspectives on the topics shaping the business agenda of Canada's corporate sector. She helps clients understand the implications arising from transformative change and how to maximize opportunities for growth. Her strategic mindset and commitment to exceptional client service have earned her a well-deserved reputation for excellence, as well as long-lasting and deep client relationships both in Canada and as a Global Client Service Partner.
Previously, Alycia led EY Canada's Tax service line and high-performing leadership team in delivering the leading tax brand to the Canadian market. Prior to that, she spent 10 years in the firm's Calgary office, developing one of the top Transaction Tax practices in the Canadian resource sector during a time of significant disruption.
An active member of the community, Alycia serves as the past-chair on the Executive Committee and the Board of Governors for the Canadian Tax Foundation, and is a board trustee, as well as a business and audit committee member for the Holland Bloorview Kids Rehabilitation Hospital.
Alycia is an influential and highly respected leader in the industry and was recognized as a Fellow by CPA Ontario in 2018.