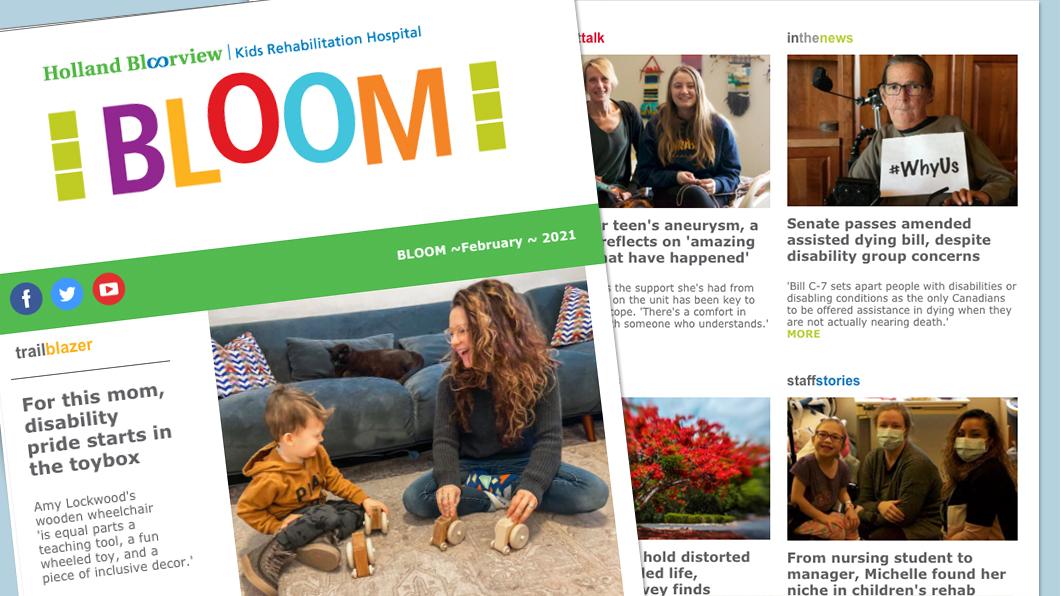 What's new at BLOOM!
Check out this month's e-letter.
Here's some trivia to pique your interest!
 
1.   Which Holland Bloorview parent is building a thriving business making inclusive toys?
2.   Which former Bloorview School student became chief commissioner of the Ontario Human Rights Commission and is now advocating against Bill C-7, which changes eligibility for medical assistance in dying? (see In the news)
3.   Which Spanish town is making waves with its diverse dolls? (see Shout-outs)

To receive the e-letter in your inbox each month, scroll to the blue banner at the bottom of this page and type in your e-mail address.