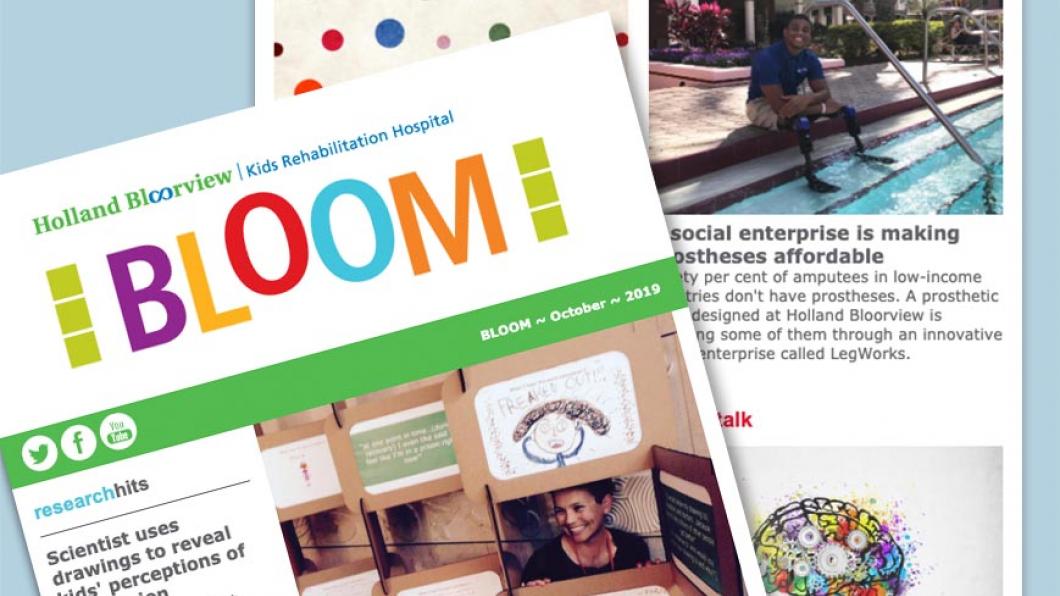 Check out October's BLOOM
By Louise Kinross

October's BLOOM e-letter (click the link!) includes three people who think flexibly: a scientist who evaluates what kids know about concussions through their drawings; a dyslexic author who argues that we need to chuck the myth of 'normality;' and a scientist whose prosthetic knee is reaching people in-low income countries thanks to a social business model. 
Check out new books and events for the whole family at Holland Bloorview, and see who BLOOM is recognizing for making the world more accessible. We've also curated a list of stories that touch on disability issues in mainstream media.
Want to receive our e-letter in your inbox every month? Scroll to the blue banner at the bottom of this page, and enter your address in our sign-up. Happy reading!