Print the page
2023 Recreation, Respite & Life Skills Fair Resources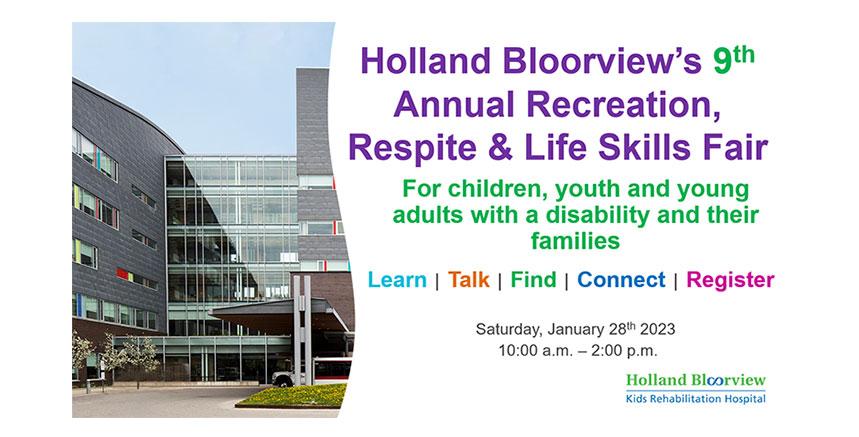 Exhibitors and Sessions
Saturday January 28th, 2023 | 10:00 a.m. – 2:00 p.m.
Learn about recreation, respite and life skills programs across the GTA.
Talk to representatives from community programs.
Find the right program to fit you or your family member's needs.
Connect with Holland Bloorview family leaders and mentors
Register for summer and seasonal services.
All attendees MUST pre-register (limited capacity) at Eventbrite.
Information Booths
Holland Bloorview Transitions, Recreation, Life Skills, Music, Arts, Aquatics and Respite
Inclusive and specialized community programs
Summer and seasonal camps
Community respite services
Navigation Support Offered 10:00 a.m.– 2:00 p.m.
For registered participants interested in speaking with a family mentor (first come first serve).
Looking for more resources:
For all individuals that cannot attend the fair in-person please visit our web site to see all Fair exhibitors and additional community resources profiles and contacts.
For more information:
Contact us at (416) 425-6220 ext. 6047 or email us.
Due to capacity restrictions we ask families limit the number of family members attending fair.
Childcare is not available | Metered parking is available | Tim Horton's cafe is on site.