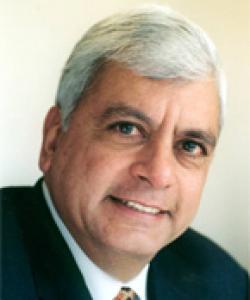 Yezdi Pavri
Board Member
Yezdi Pavri retired as Vice Chairman of Deloitte Canada in June 2012, after a distinguished career of more than 30 years. Prior to being named as Vice Chairman in June 2010, he was a member of the firm's national Management Committee and national Client Council for over ten years, and the Managing Partner of the Toronto practice since June 2004. He founded Deloitte's national Enterprise Risk Services practice in 1990 and led it for 15 years. He was a founding member of the global firm's India Steering Committee and also co-chaired the firm's first Diversity and Inclusion Committee. Yezdi has served a number of Canada's largest Banks, Insurers and Retailers throughout his career at Deloitte, assisting them in managing Operational Risk, with a particular focus on IT Risk/Governance.
Yezdi is a past Chairman of the Board of Trustees of United Way Toronto and currently serves on the Boards of ICICI Bank Canada, where he chairs the Audit Committee. He also serves on the Board of MD Financial Holdings, where he is a member the Audit & Risk Management Committee and the Governance & Compliance Committee. He was appointed to the Board of Ontario Power Generation in September 2015, where he is a member of the Audit & Risk Committee and the Compensation, Leadership & Governance Committee.He was a member of the Board of Hydro One from December 2012 until June 2015 and served as a Community Member of the Business & Human Resources Committee of the Board of Sunnybrook Health Sciences Centre in 2014 – 2015.
He obtained a Bachelor's degree in Aeronautical Engineering from the Indian Institute of Technology, Bombay in 1972 and a Master's degree in Thermal Power Engineering from Imperial College in London, UK in 1974. He is a Fellow of The Institute of Chartered Accountants in England and Wales, and is a Fellow of the Certified Professional Accountants (CPA) of Ontario.
Yezdi joined the Holland Bloorview Board in June 2018 and is a member of the Business & Audit Committee.