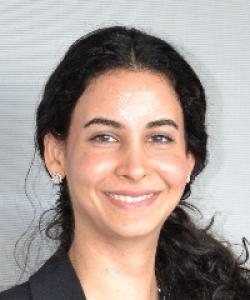 Rozita Abdoli
Masters of Health Science Candidate in Clinical Engineering
Institute of Biomaterials and Biomedical Engineering
Advisor: Dr. Tom Chau
Education & Training
Rozita received her BASc in Chemical Engineering from the University of Toronto. Following graduation, she worked at the Transplantation Research Center of the Brigham and Women's Hospital in Boston where she gained invaluable research experience.
Research Interests
Rozita is interested in the use of near-infrared spectroscopy to evaluate the possibility of transitioning from task-based brain-computer interfaces (BCIs) to self-regulated BCIs in the pediatric population by providing continuous, real-time feedback.
Other Interests
Rozita enjoys reading and painting, as well as outdoor activities such as swimming and cycling.