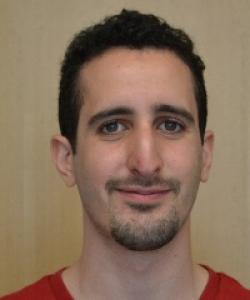 Rami Saab
MASc Candidate
Institute of Biomaterials and Biomedical Engineering, University of Toronto
Advisor: Dr. Tom Chau
Education
Rami received his Bachelor of Electrical and Biomedical Engineering (B. Eng) from McMaster University in 2016. He has worked on a number of biomedical engineering projects in the fields of physiological signal processing, brain-computer interface (BCI) development, and pattern recognition. His engineering thesis project was on the design and development of a contact-less physiological signal measurement device to detect sudden infant death syndrome (SIDS).
Research Interests
Rami's research is focused on developing unobtrusive EEG collection systems and signal processing for auditory brain-computer interfaces. He is also interested in hybrid-BCIs and machine learning algorithms for BCI applications.
Other Interests
In his spare time, you can find Rami playing soccer, Ultimate Frisbee, or water-polo. He also likes playing/listening to music and amateur photography.