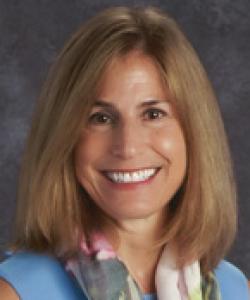 Lynda Torneck
Lynda Torneck is Director, Marketing and Communications at Crescent School. Lynda brings over 20 years of branding and communications experience to her role on the Board of Trustees. Prior to joining Crescent School, Lynda held senior leadership positions at some of Canada's top advertising and media agencies spanning traditional and digital environments.
Lynda has a Bachelor of Commerce with a major in marketing from McGill University.
Her volunteer roles include Founding Member, Co-chair and Judging Chair of the Marketing Hall of Legends Initiative, Mentor Exchange Advisory Council, Past Board Member of the Toronto Chapter of the American Marketing Association, Culture & Heritage Committee member of Alpine Ski Club and Guest Professor, Seneca@York Advertising Program.
Lynda joined the Holland Bloorview Board in June 2013 and is the Chair of the Quality Committee and a member of the Governance Committee.