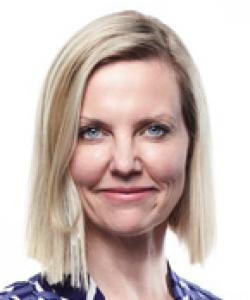 Catherine Wood
Senior Vice President, Head of Online & Digital Wealth, Chief Marketing & Innovation Officer, Aviso
Catherine Wood is the Senior Vice President, Head of Online & Digital Wealth, Chief Marketing & Innovation Officer at Aviso.She oversees Aviso's online and digital wealth businesses, with a focus on empowering Canadians with best-in-class online investing and wealth choices. She is also responsible for company-wide marketing and innovation services, which drive business results and define strategies to ensure that Aviso remains relevant in a fast-changing market.
Previously Catherine served as Senior VP and Head of Online Brokerage, Digital Advice, Insurance, Product, and Marketing at Qtrade Financial Group. In that role, she built strategies and teams designed to strengthen the Qtrade brand and bolster the financial health of the organization.
Before joining Qtrade, Catherine worked in a senior management capacity for leading national financial institutions including Canada Life, Assante and TD Bank. In these roles, she led business units to achieve impressive results through building strong foundations, expanding markets and developing future leaders.
Catherine was named one of Canada's Most Powerful Women in 2017 and 2016; one of the Top 50 Wealth Professionals in Canada in 2017; and one of the Top 50 Women in Life Insurance in 2014. She serves as a Board Member of Advocis and she is an Executive Committee Member of the International Women's Forum. She is also a past Trustee for the Institute for Advanced Financial Education and a past Board Member of the Financial Planning Standards Council. Catherine earned an MBA as well as a Masters of Information Studies from the University of Toronto. She holds an Honours BA from York University and a BA from Western University. Her professional designations include Certified Financial Planner, Chartered Life Underwriter and Tax and Estate Practitioner.
Catherine joined the Holland Bloorview Board in June 2017 and is a member of the Business & Audit Committee and the Investment Subcommittee.