Access Policy
Priority access will go to families who are actively receiving inpatient or outpatient services at Holland Bloorview Kids Rehabilitation Hospital and live at least 70 km from Holland Bloorview. 
Please see our Accommodations Guide for external overnight stay options.
Features of Accommodations Area
The accommodations units are located in a secure area of Holland Bloorview, accessed through the keycard-activated east elevator.
Each room features an accessible washroom, telephone, mini-fridge, free Wi-Fi, and flat screen TV with a DVD/Blu-ray player. There is a ceiling lift in the bedroom, but guests must provide their own sling.
Guests can enjoy access to the onsite Family Accommodations kitchen, equipped with; dishes, pots, pans, cooking utensils, and some staple food products.
Please note: due to COVID-19 restrictions, guests are required to book a 45-minute time slot in the kitchen on a daily basis if they would like to access the Family Accommodations kitchen. Sign-up sheets are located outside of the kitchen.
Linens and towels are provided, along with light housekeeping services.
Room Descriptions
Currently, due to COVID-19 restrictions, we have limited rooms available.
Studios: Currently, there are three studio rooms, equipped with two single beds. These rooms sleep a maximum of two people, as per the Hospital fire code.
Suites: Not available at this time.
Image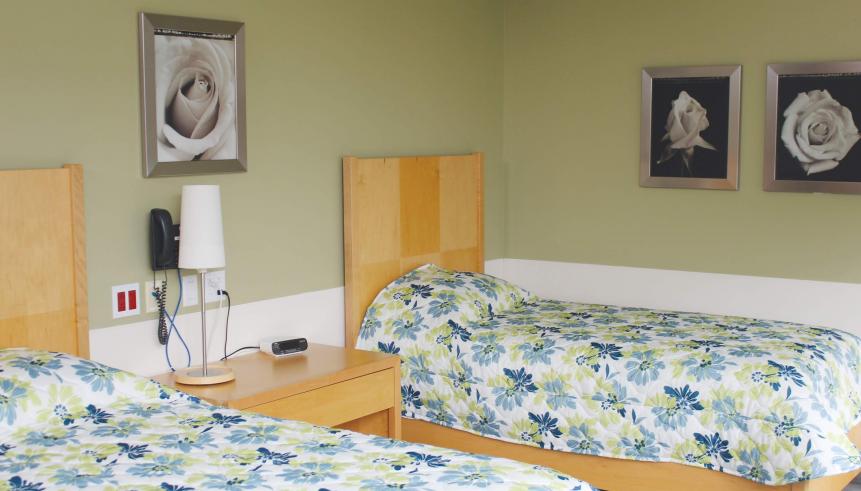 Image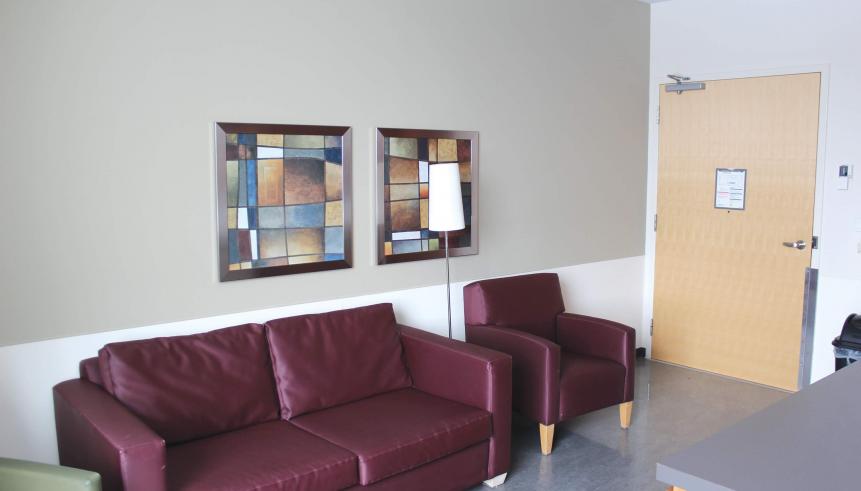 Image