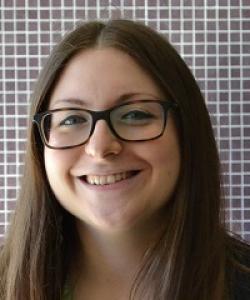 Silvia Orlandi, PhD
Post-doctoral Fellow
Bloorview Research Institute
Education & Training
Silvia holds a Ph.D (2015) in Bioengineering from the University of Bologna (Italy), preceded by M.Sc and B.Sc degrees in Biomedical Engineering (2011) and Electronic Engineering (2008) from the University of Firenze (Italy).
Her PhD research aimed to develop a contactless system for automatic analysis of audio and video signals as an aid to diagnosis and rehabilitation. In particular, she focused on the detection of early markers of Autism Spectrum Disorders through the study of infant crying and movements during the first six months of life.During her graduate studies, she also designed and developed a monitoring system for crying and hemodynamic signals in Neonatal Intensive Care Unit and she conducted studies on speech analysis.
Research Interests
Silvia's research interests include signal and image processing, speech analysis, marker-based and marker-less methods for movement analysis of newborns and children, crying and speech analysis, software for clinical data management and audio/video analysis; infant face tracking; software methods for therapy, diagnosis and rehabilitation processes.
She has always been passionate about brain studies and everything that technology can do to support clinicians. She is interested in studies connected to child's growth, neurodevelopment disorders and brain damage. She firmly believes that biomedical engineering serves as a bridge between engineering, biology and medicine as a way to help others. For these reasons, she likes to work in multidisciplinary teams and transmit her passion for new research projects, devices and tools.
Other Interests
Silvia enjoys reading, watching movies, listening to jazz music and cooking Italian food. She likes fitness activities and has experience as a fitness instructor.