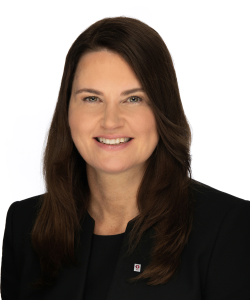 Laura Dottori-Attanasio
Senior Executive Vice-President and Group Head, Personal and Business Banking
Laura Dottori-Attanasio leads Personal and Business Banking. This includes the teams that provide advice, services and products to best meet the needs of clients through their preferred channels as CIBC seeks to help make their ambitions a reality.
Prior to her current role, Laura oversaw CIBC's risk management activities as Chief Risk Officer. Previous to that, she was Global Head of Corporate Credit Products responsible for Corporate and Global Banking, including all credit activities for CIBC's Capital Markets.
Laura is a strong proponent for improving communities and creating brighter possibilities for everyone. She is a member of the Board of the C.D Howe Institute, the Board of Directors of Holland Bloorview Kids Rehabilitation Hospital, Board of Trustees of United Way of Greater Toronto (UWGT) as well as a member of UWGT Honorary Chairs Council, the Canadian Foundation For Physically Disabled Persons' "A Seat at the Table", and Co-chair of the Fundraising Committee for the Children's Aid Foundation. In addition, Laura is CIBC's Executive Sponsor of the Canadian Cancer Society CIBC Run for the Cure.
She has been recognized by the Association of Fundraising Professionals with the Outstanding Volunteer Award and received the King Clancy Award from the Canadian Foundation for Physically Disabled Persons.
Laura is a member of the WXN "Top 100 Most Powerful Women in Canada" Hall of Fame. She resides in Toronto with her husband Mark. They have 4 children and 3 dogs.
Laura joined the Holland Bloorview Board in June 2018 and is a member of the Quality Committee.