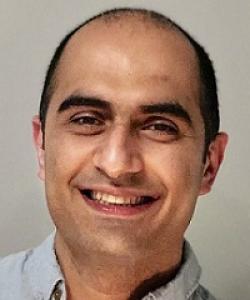 Javad Rahimipour Anaraki, Ph.D.
Post-doctoral Fellow
Bloorview Research Institute
Holland Bloorview Kids Rehabilitation Hospital
Javad received his Ph.D. in Computer Science from the Memorial University of Newfoundland where he developed a noise-robust and scalable feature selection method. His method is inspired by a historical monument in Isfahan called Monar Jonban (Shaking Minarets) and implemented using perturbation theory and system of equations. He received his Master's degree in Computer Engineering (Artificial Intelligence) from Shahid Bahonar University of Kerman, focusing on fuzzy-rough set based feature selection methods.
He is a Mitacs Elevate recipient and postdoctoral fellow at the University of Toronto and PRISM lab. Javad enjoys working out, photography, climbing and playing video games.