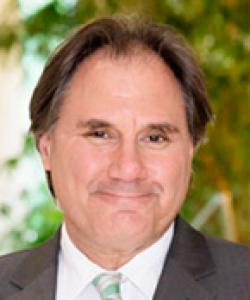 Dr. Allan Kaplan
Vice Dean for Graduate and Life Science Education, Professor of Psychiatry, Faculty of Medicine, University of Toronto
Dr. Allan S Kaplan is currently Vice Dean for Graduate and Life Science Education, and Professor of Psychiatry in the Faculty of Medicine, University of Toronto. He was previously Director of the Institute of Medical Science. He is also Senior Scientist, Campbell Family Mental Health Research Institute, at the Center for Addiction and Mental Health, and Director of the Eating Disorder Community Treatment Program at Toronto General Hospital.
His research over the past 30 years has focused on innovative treatment approaches for eating disorders and on the genetics of anorexia and bulimia nervosa. He has published over 150 peer reviewed journal articles, two books, 50 book chapters and over 250 abstracts. He was the Head of the Toronto General Eating Disorder Program from 1994-2006, and the inaugural Chair-holder of the Loretta Anne Rogers Chair in Eating Disorders at the University Health Network, the first endowed Chair in Eating Disorders in the world. He was President of the Academy for Eating Disorders from 2001-2002, and President of the International Eating Disorder Research Society from 2005-2006.
He has been a continuously funded peer reviewed investigator since 1992, and has received federal grant support from the National Institute of Mental Health in the USA and the Canadian Institutes of Health Research in Canada.
Allan joined the Board in June 2016 and is Chair of the Research, Teaching and Learning Committee.