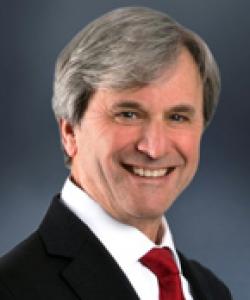 Bradley Nullmeyer
On Leave
Bradley Nullmeyer was appointed as President of Element Financial Corporation in September of 2012 and became the CEO of Element Fleet Management Corp., upon the separation of Element Financial into two companies in the fall of 2016.
As co-founder of Newcourt Credit Group in 1984, he had lead responsibility for corporate acquisitions and the development of Newcourt's major international vendor finance programs and joint ventures. Mr. Nullmeyer served as President of Vendor Finance for CIT USA until 2001 and more recently as Co-CEO of OTEC Research Limited, a Canadian health products research enterprise. He currently serves as Vice-Chair of the board of directors of ECN Capital, a North American commercial finance business. Mr. Nullmeyer also serves as a member of the Board of Element Fleet Management Corp. and The Holland Bloorview Kids Rehabilitation Hospital Foundation. From 2001 to 2017, he served as chair of the Audit Committee of the board of directors of DH Corporation, a global financial technology provider, until it was sold to Vista Capital Partners in a private transaction.
Additionally, he continues to be very active in amateur sports, particularly alpine skiing and community based hockey leagues in Toronto. Mr. Nullmeyer earned a Bachelor of Commerce degree from McMaster University in 1982 and became a member of the Institute of Chartered Accountants of Ontario in 1984.